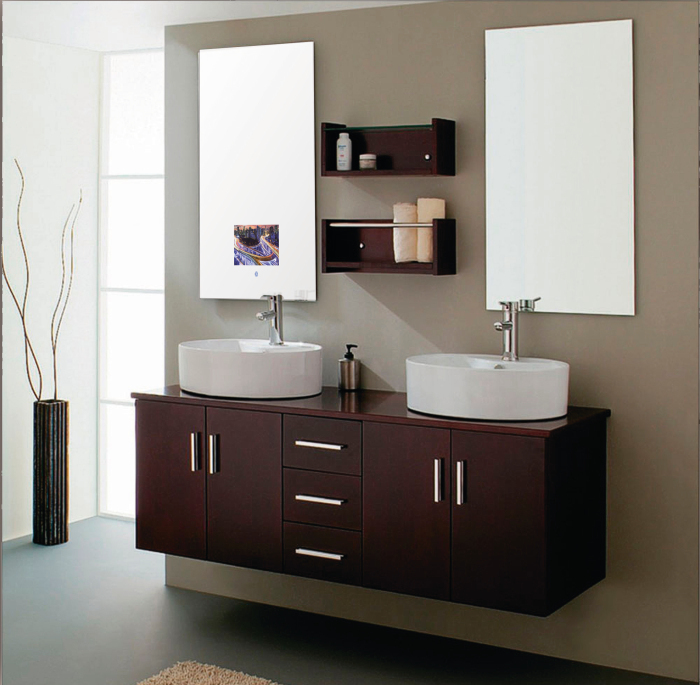 24"x32" Custom Rectangle Vanishing Mirror Television with 15.6inch LED Screen
Frameless Vanishing Television Mirror (Waterproof)

It's a beautiful frameless mirror, and a hi-tech waterproof television (rated IP65). Perfect for bathrooms, this 24"x32" mirror is fully reflective for normal mirror use. But it's much, much more, as a touch of the button reveals a 15.6" LED TV picture that appears on the surface. With a HDMI and USB ports, and wonderful sound, you can watch TV, movies, your photos, and more. Best of all, the TV picture vanishes when turned off, returning to a full mirror. It's what science-fiction movies have always promised, and it's available right now.
Main products
6%

OFF
Soulaca(Souria)Waterproof TV Technology Since 2008
Transform any bathroom into a luxurious experience with the Soulaca vanishing TV mirror and waterproof TV.
The TV provides a high-resolution picture . Take advantage of USB, playing your favourite music, video, music.
Indoor Waterproof TVs are uniquely designed to sit seamlessly within the walls of your home. So you can enjoy your TV in the kitchen without compromising your design or amount of surface space.